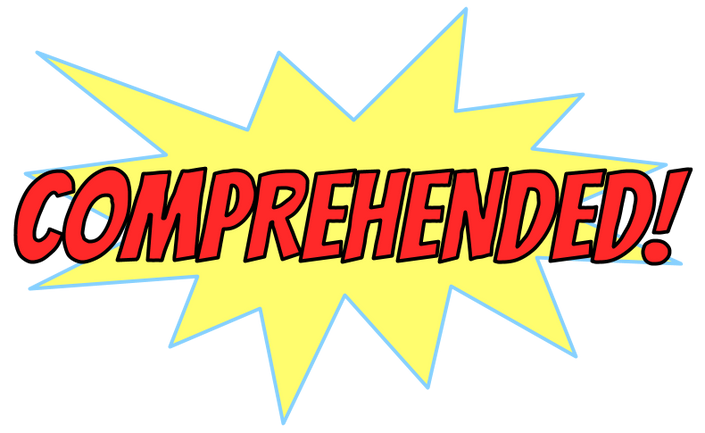 COMPREHENDED! 2021
THE Online CI Conference.
The new way to conference.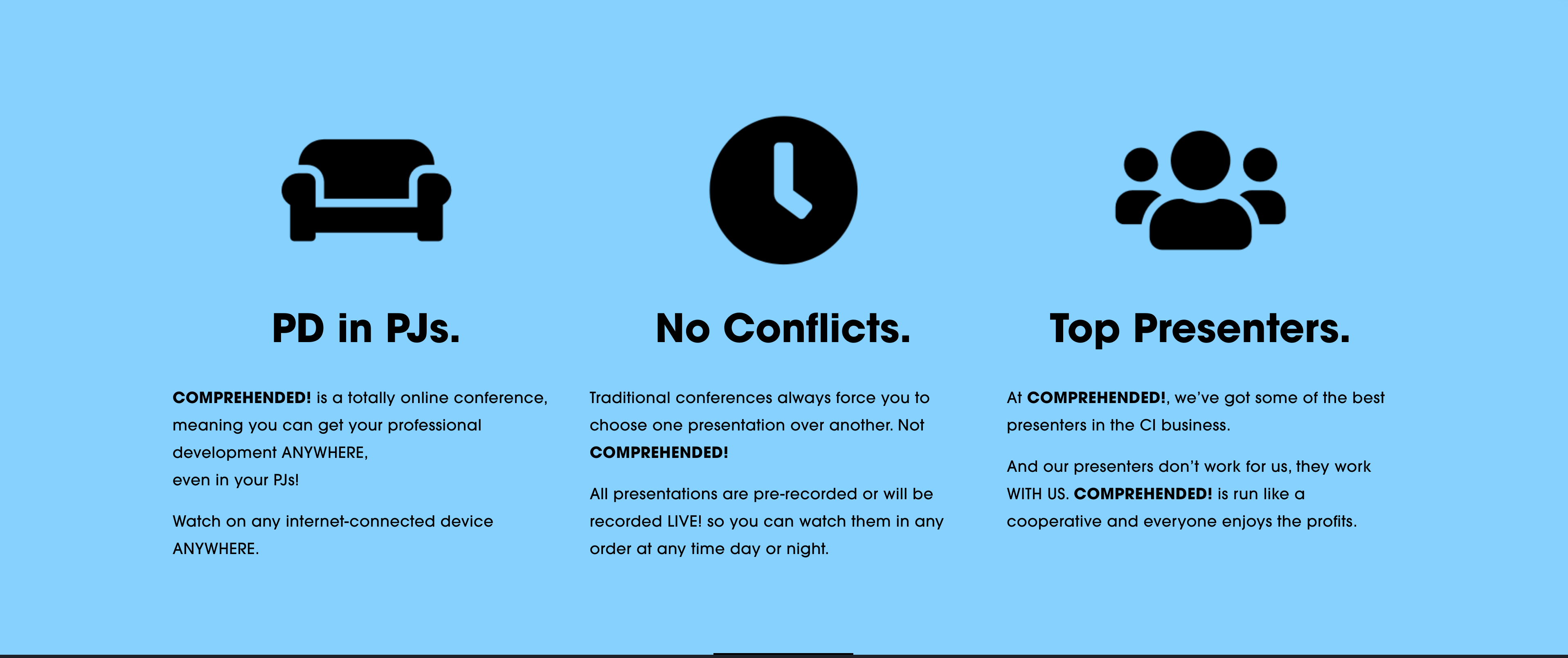 Join us for a truly different conference experience.
Join us for COMPREHENDED! THE Online CI Conference.
COMPREHENDED! brings together highly-skilled, highly-engaging CI professionals and impassioned teachers from all over the globe in a unique, totally online conference dedicated to comprehension-based language instruction.
No longer is your professional development tied to days and weeks away from your family, in strange hotels, eating unhealthy foods.
COMPREHENDED! is a hybrid, online conference with a combination of pre-recorded sessions as well as LIVE! sessions on Saturdays! The LIVE! sessions will also be recorded just in case you can't participate live.
You can attend COMPREHENDED! from just about anywhere at anytime as all presentations are pre-recorded for your convenience.
You can register for COMPREHENDED! your way. We offer three-month, six-month, and nine-month conference passes so you can enjoy a little or a lot of COMPREHENDED! Not enough? You can extend your pass up to a total of twelve months for an additional fee!
COMPREHENDED! includes topics applicable to those just getting started with CI as well as seasoned practitioners. Topics include CI activities, reading activities, grading and assessment, classroom management, and much more.
You can also sit in on real CI classrooms with real CI teachers and real CI students.
So what are you waiting for? Put on your PJs and lets get our PD on!
COMPREHENDED! - The Online CI Conference.
Frequently Asked Questions
Can I download the videos to watch later?
You can access the videos from any device with an internet connection during the conference window, but you will be unable to download any of the videos.
What forms of payment do you accept?
We accept all major credit cards, PayPal and school purchase orders. We apologize but personal checks are not accepted.
What is the cancellation policy?
Cancellations for any reason will be subject to the cancellation policy below: 25% cancellation fee for cancellations made outside of 60 days prior to the conference. 50% cancellation fee for cancellations made between 45 and 59 days prior to the conference. 75% cancellation fee for cancellations made between 30 and 44 days prior to the conference. 100% cancellation fee for cancellations made less than 30 days prior to the conference.
Will a Certificate of Completion be offered?
Yes. Within 30 days after the end of the conference, all registered participants will get a certificate of completion certifying the total number of hours available at the conference.
Are university credits available?
Yes. In cooperation with the University of the Pacific/Bernerd College, you may register for university credits for an additional fee paid directly to the university.
Do you accept purchase orders?
Yes. Purchase orders are accepted for registration. All purchase order payments must be received by early registration/coupon deadlines to qualify for appropriate discounts. Please complete registration and choose PURCHASE ORDER as form of payment. Email purchase order to po [at] comprehended [dot] co.(that's .co NOT .com) Official purchase orders must be received within 10 days of registration. Payment is due at time of invoice but no later than 30 days of invoice. Log in credentials will not be given until purchase order has been paid in full. Please make checks payable to: Scott Benedict c/o COMPREHENDED! 607 Oak Ridge Dr Roseville, CA 95661 CHECKS MADE PAYABLE ONLY TO IMMEDIATE IMMERSION or COMPREHENDED! CANNOT BE CASHED.  Here is Immediate Immersion's W9 info. https://comprehended.squarespace.com/s/w9-2020.pdf More information can be found here: https://comprehended.squarespace.com/purchase-orders